Balloon Fest Archive

Experience Science First-Hand!
Every year SCIPP Outreach and Endeavour Academy collaborate on a launch of scientific balloons. Teams of high school and middle school students supervised by teachers, professors and undergrad students from UCSC will be launching balloons and gathering scientific data.
2015 was our final Balloon Fest!

2013


More Photos

2012


More Photos

2011


More Photos

2010


2009


2008


2007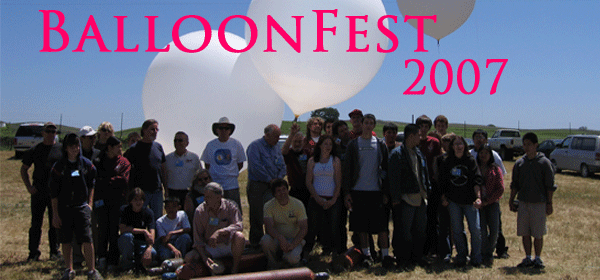 2006


2005


2004


2003


Our programs are publicly funded by QuarkNet,the National Aeronautics and Space Administration (NASA) via the Fermi Gamma-ray Space Telescope(Fermi).