---
Spring 2004 UCSC Intramural Coed Softball
---
Team name: Re-entry (sponsored by STARS)
Link to the current Re-Entry Team home page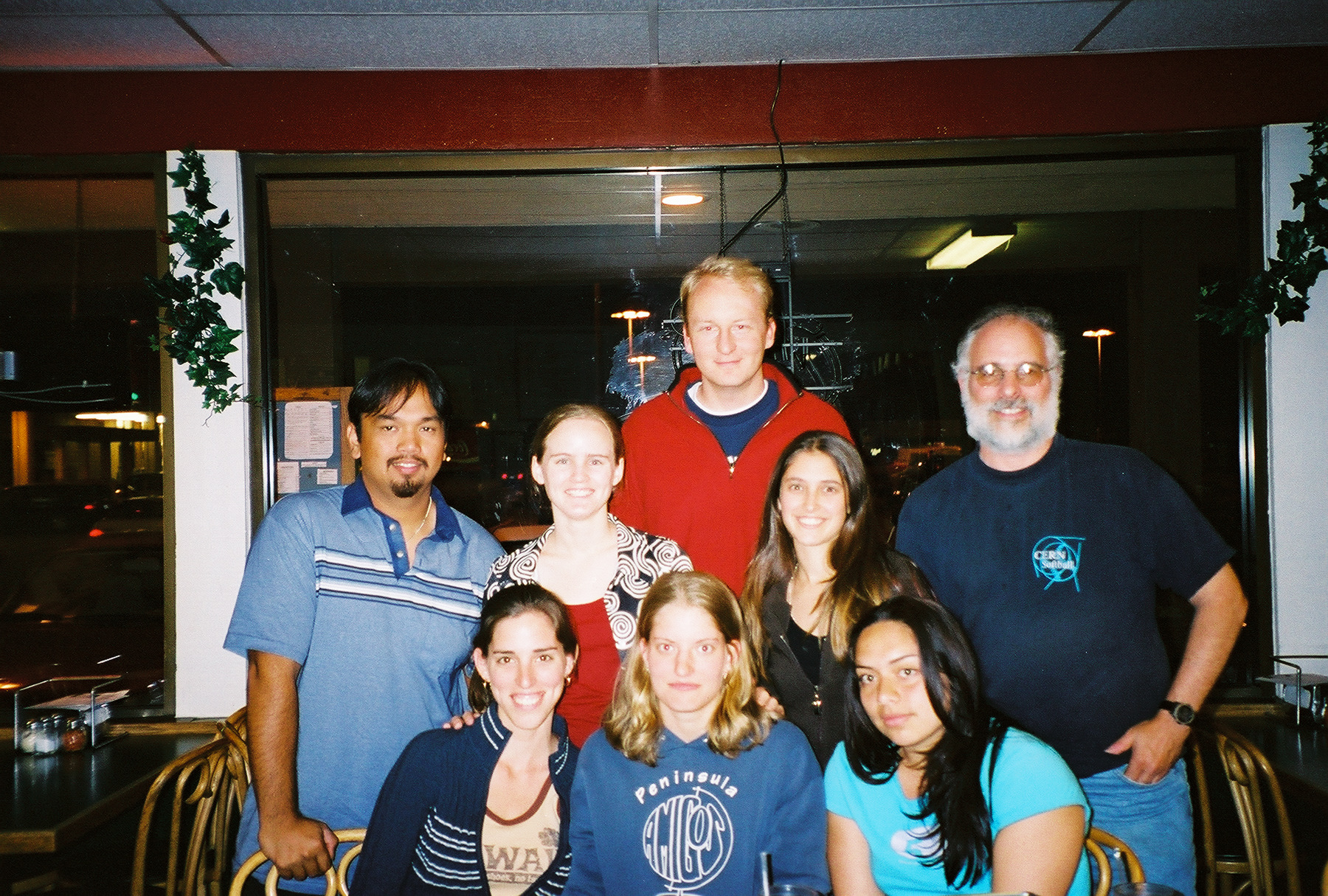 The Spring 2004 Coed Softball Team
seated (from left to right): Kim, Laura and Cindy
standing (from left to right): Zeke, Michelle, T.J., Annetta and Howie
absent from the picture: Jerry, Erin, Justin, Michael and Evelyn

(more pictures here)

( pictures from the fall 2003 coed team)

( pictures from the fall 2002 coed team)
Latest news

Unfortunately, with the loss in the wild-card game on Wednesday May 26, the spring season is now over. The end-of-season pizza party is tentatively scheduled for Wednesday June 2 at 7 pm, at our usual spot. The location and time will be confirmed via e-mail.
Next Game
The next game is scheduled to be played next fall in early October. Stay tuned for further information.



TEAM ROSTER
Spring 2004 Re-entry team coed softball roster

PLAYER
POSITION(S)
Laura Anderson
C, 1B
Erin Baldwin
3B, 2B, OF
Justin Brown
OF
T.J. Cox
OF
Zeke Galang
OF, 1B, C
Michael Green
1B, OF
Annetta Gentile
2B, C
Howie Haber
SS
Jerry Lane
OF, 1B, SS
Kim Lewis
2B, 3B
Michelle McHenry
OF
Evelyn Parada
2B,3B,OF
Cindy Rivas
3B, 2B, C
Schedule of softball games
Spring 2004 Coed Softball Schedule

Date
Field
Opponent
Score
April 16
2
Monkey Muck
22--9 (W)
April 23
1
Bloodhounds
23--7 (W)
April 30
3
International Adventure Club
9--18 (L)
May 7
3
TOPES
17--5 (W)
May 14
3
RBI Posse
14--9 (W)
May 21
--
BYE
No Game
May 24
1
Hard Ballers
14--18 (L)
May 26
?
Jake Nicol's Team
7--18 (L)
Location of the Softball Fields
All fields are adjacent to the East Field House. The field closest to the swimming pool is Field 1 (for another view click here). Follow the running track in the direction of Monterey Bay to reach Field 2. Keep following the track as it turns, and you will then end up at Field 3, which is the furthest of the three softball fields from the Field House.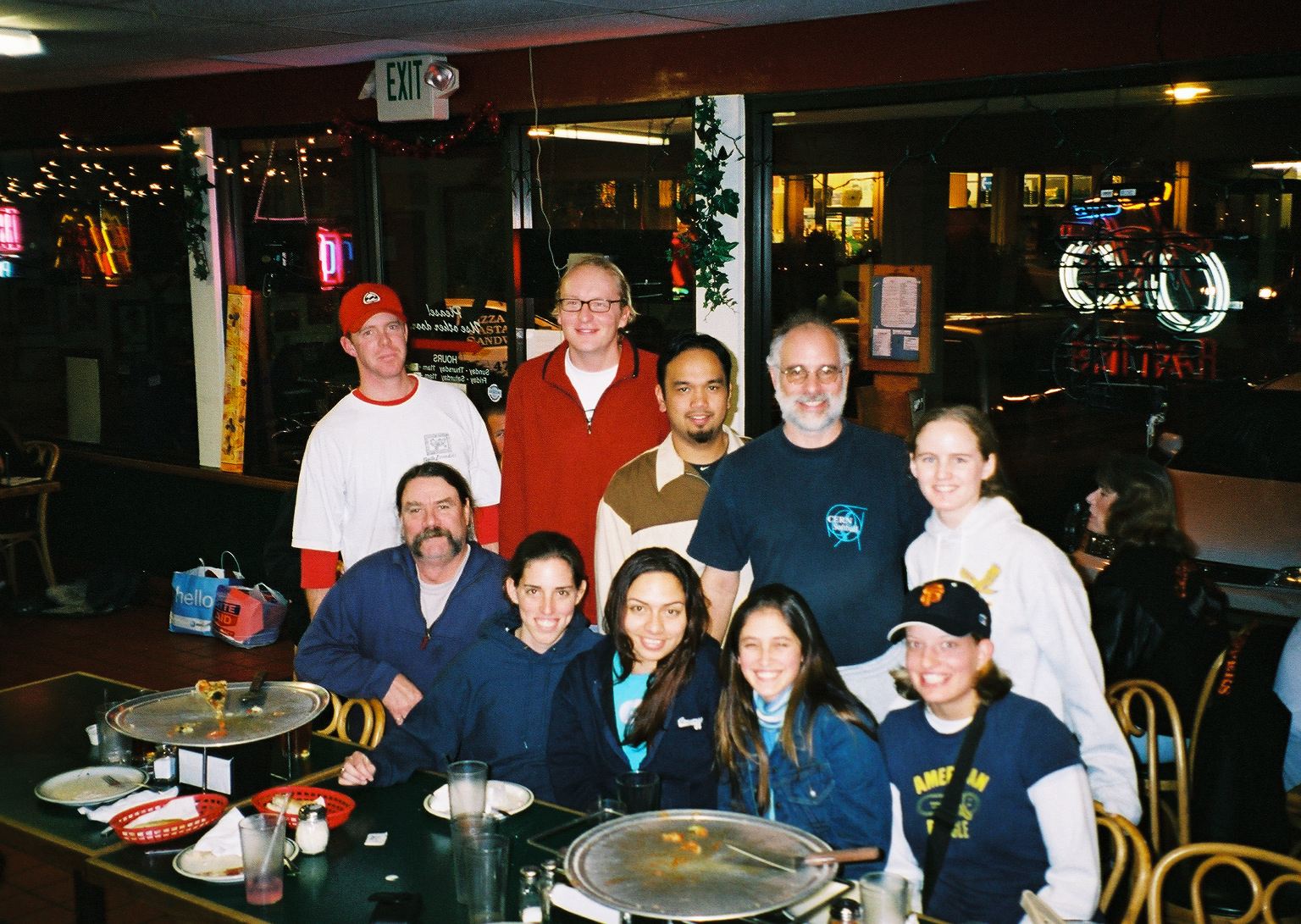 seated (from left to right): Jerry, Kim, Cindy, Annetta and Laura
standing (from left to right): Justin, T.J., Zeke, Howie and Michelle
absent from the picture: Erin, Xavier and Tony

(more pictures here)

( pictures from the fall 2002 coed team)
---
haber@scipp.ucsc.edu
Last Updated: June 5, 2004