Maker Faire Bay Area 2010 was Saturday May 22nd and Sunday May 23rd & we were there! Check out the photos, write-ups, and videos:
Additional Videos and Photos from Maker Faire 2010!
Maker Faire
Maker Faire is a newfangled fair that brings together science, art, craft and engineering in a fun, energized, and exciting public forum. The aim is to inspire people of all ages to roll up their sleeves and become makers. This family-friendly event showcases the amazing work of all kinds of makers--anyone who is embracing DIY and wants to share their accomplishments with an appreciative audience.
Maker Faire films Tesla at UCSC!
On October 2nd 2008, MakeTV visited UCSC-SCIPP Outreach to film Tesla! We will post the video as soon as it's completed. For now, here are some photos of the shoot: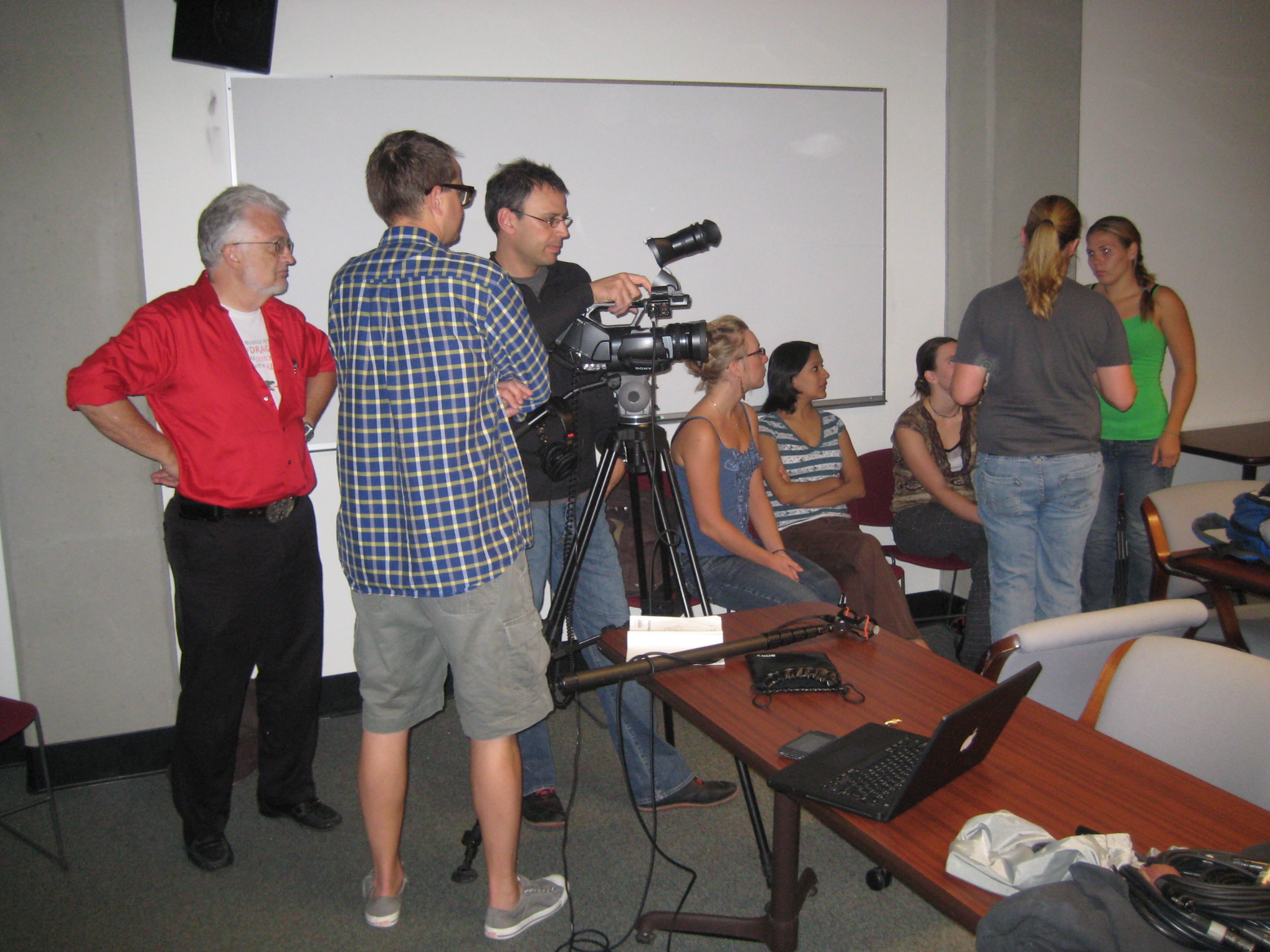 New York Times Articles
On May 13th 2008, two NYT articles were published about the Tesla Coil demonstrations at the Maker Faire by John Schwartz. The first focused on the event and the second about the author participating in a demonstration.